i have been stalking the trader joe's website. when oh when are you going to open in KC? websites say ward pkwy will open between july –sept. come on it's june, don't you have a date yet?
i recently bought these 'lunch cubes' from
the container store
since the boys have to take their lunch everyday this summer. i love them. i would really like to get the boys bento boxes, but gosh darn they are kind of expensive so i opted to give these a try. they have been a hit. i love that we aren't using nearly the quantity of sandwich bags that we've used in years past. (you know its the simple things in life people)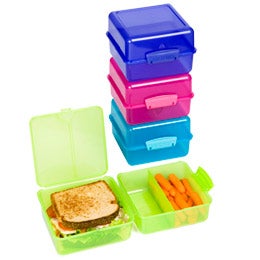 would give anything to make it a tv free summer but don't think it would fly. still pondering it though.
made our summer list.
love that the summer heat has arrived. sun and warmth feels oh so good
love that flowers are blooming.
i spent two days looking for a song i heard 2 years ago by a random artist. but i love it…and finally found it. hope you like it as much as i do :)